Choose from 13 Cybersecurity Courses
or Create Your Own
CodeHS offers 3 full year-long cybersecurity courses that are designed to take students from introductory to advanced cybersecurity topics. While we do have 3 options to choose from, each course serves a unique purpose.
Create Your Own Course
If you want to create your own Cybersecurity course from scratch or mix & match existing CodeHS content, you certainly can! Learn more about creating your own course on CodeHS.
Creating Courses How-To
Cybersecurity Pathway
Students will be prepared to take the CompTIA ITF+, Certiport Network Fundamentals, and Certiport Security Fundamentals certifications. They will also touch on many concepts tested on the CompTIA A+ exams.
Web Design (Picasso)
Introduction to Computer Science in JavaScript (Golden)
Fundamentals of Cybersecurity
Advanced Cybersecurity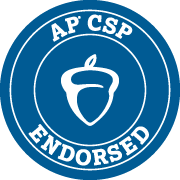 College Board Endorsed
CodeHS is an endorsed provider recognized by the College Board for our AP Computer Science Principles: Cybersecurity course. This endorsement affirms only the components of Endorsed Provider's offerings aligned to all the AP Curriculum Framework standards and the AP CS assessments.
Coding in the Wild Blog
Provide students real-world connections and role models across various industries! Check out this Coding in the Wild blog to share stories of people who apply computer science in their day-to-day jobs.
CodeHS PD Courses
CodeHS online PD courses are made up of a series of learning modules covering the pedagogy and instructional strategy for teaching CS in a blended classroom.
CodeHS Certification
CodeHS Certifications offer high school students the opportunity to validate their mastery of programming skills, giving them a competitive advantage when entering college or the workforce.
Learn More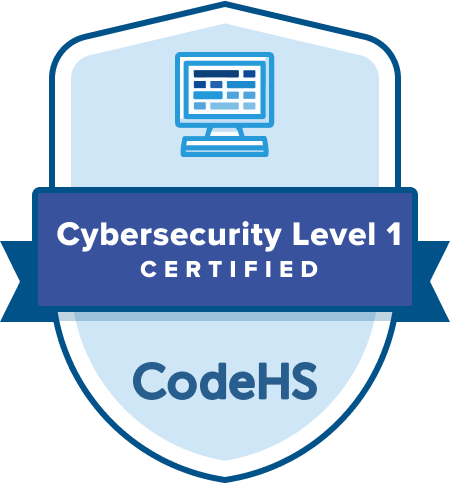 The program has been improving each year and the addition of Cybersecurity makes CodeHS a cut above the rest!