CodeHS AI
Artificial intelligence tools that help teachers optimize workflows so they have time to address the needs of all students.
Enhancing Education with AI
Artificial Intelligence is now part of our future. Our goal at CodeHS is to use AI as a helpful tool to positively affect student outcomes. AI is a powerful tool that can be used to identify learning needs and help teachers quickly grade and provide feedback.
CodeHS is currently testing AI tools in beta for users with CodeHS Pro, and we are looking for feedback from educators to help make these tools even better!
Request a Quote
Integrate your grading and feedback workflow with AI.
A suite of AI tools to help you grade and provide personalized feedback faster. These AI grading tools give teachers more time to concentrate on instruction, differentiate learning, and track student progress.

AI Hints

AI Free Response
& HTML Autograders

AI Grading
Suggestions
Now Available on Pro
AI Hints
AI will look at student code, identify errors, and provide a hint for students. Teachers will review the hints before they are sent to students and teachers can choose how thorough of a hint they would like to give by choosing between multiple hint levels.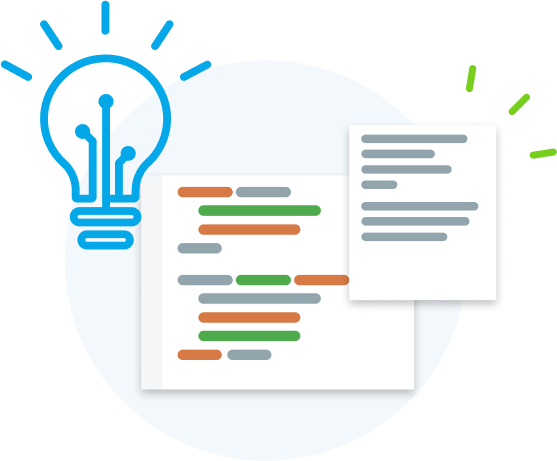 ---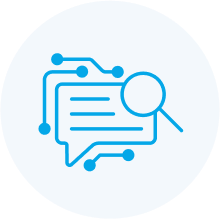 Coming Soon
AI Free Response & HTML Autograders
AI will assess free response and HTML assignments submitted by students, providing quick grading assistance by teachers.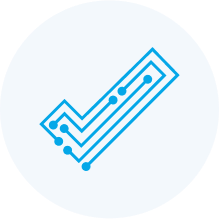 Coming Soon
AI Grading Suggestions
AI will pre-fill grades and comments for teachers to review. They can choose to accept or reject grading suggestions and make any necessary changes. The final grade is in the teacher's control.
---
We value safety, transparency, and integrity in the classroom.
CodeHS is committed to the following values to ethically and effectively use AI in education

Ensure Safety
Protect the privacy of students and teachers, as well as the integrity of the learning environment.

Promote Learning
Use AI tools to enhance learning in the classroom and beyond.

Give Teachers Control
Give teachers full control over what is used in their classroom by making all tools opt-in.
Academic Integrity
Assist teachers in promoting Academic Integrity online and in the classroom.
At the end of the year when I had so many end of year assessments, the AI grading tools were great. Its feedback was helpful and accurate!
CodeHS AI FAQs
If you still have questions, contact us at hello@codehs.com!
How does CodeHS AI work?
CodeHS AI uses a GPT model to analyze student code and provide personalized feedback. The model is trained on a large dataset of student code and is able to recognize common errors and provide targeted feedback to help students improve their code.
Is there a cost to use CodeHS AI?
AI Hints are available on CodeHS Pro.

Click here to learn about CodeHS Pro.
AI is available on CodeHS Pro
To access CodeHS AI and other Pro tools, log in or request a quote today.